Following on from the news that Calvin Harris was seen leaving a "Thai Massage Parlour" last week and the general experiences we have with non-genuine clients, we've realised it can be a little hard to distinguish where to go and what for. In addition, the existence of sex-businesses masquerading as massage parlours can cause trouble for those genuinely wanting a back, neck and shoulder massage.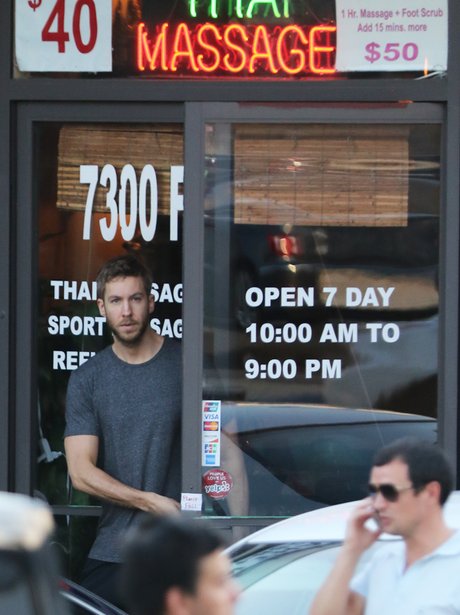 Okay so, admittedly we are treading a fine line here. Not so much treading per say… gently dancing, tip-toeing? Regardless, we are definitely playing with the line. However – it's based on genuine experiences and situations.
It's not unheard of in the spa industry to have your legitimisation bought into question, specifically if you are say – a day spa that focuses on massages. Aside from an incredibly obvious Hotel Spa that has a pool, sauna, steam room and a gym next door – we have to admit it can be difficult to tell if a place is indeed – an establishment that provides genuine massages, facials and so on, or if it's a business that gives a little more, you know, 'extras'.
We've decided to put together a list of some ways which will help you differentiate between straightforward wellbeing/lifestyle health spas and those that offer a little something 'more'. Don't worry Calvin, we've got your back.
1. The Professionalism
In genuine spas you should find the staff incredibly well dressed, professional and informative. Chances are, if you see the Spa Manager walking in wearing a suit-dress, heels and carrying a Starbucks, it may actually be a Spa. At Bali Health Lounge we only have the friendliest and most helpful staff. We will always be able to answer your questions, deal with your queries and overall provide a high level of professionalism.
2. Staff are 'Therapists' not 'The Girls'
One main reason is due to the fact we have a male therapist, however – we do on all occasions when speaking to clients, refer to our staff that give treatments as therapists. We'll also turn you down if you request to 'see' them and feel that their nationality is relevant for some reason. In a genuine spa you will find experienced, qualified and professional therapists, who are treated as such. All our therapists have high qualifications and benefit from ongoing professional development through training.
3. Trip Advisor Reviews
If you're looking to book a treatment and find yourself thinking 'Hmm… is this a real massage place…', why not check Trip Advisor? It's unlikely that somewhere with happy-endings would have 5* reviews with comments discussing the tea selection, the relaxing atmosphere and the quality of treatments. At Bali Health Lounge we appreciate your feedback and always take it on board. There's also always real person to speak to – we have a dedicated Client Service Officer who is there to make your customer experience as relaxing as possible.
4. The Treatments
When we say "Indian Head Massage", we do mean your scalp. We also don't do 'body on body massage'. Manicures, Pedicures and Waxes are often a giveaway too. Actual treatments, actual spa. We wouldn't print 100,000 menus for a cover-up.
5. We pay taxes & take credit card
Although you can of course pay with cash, this is not your only option. We're not a cash-only and cash in-hand business. Other legitimate spas will be the same. We employ all our staff on a fully contracted basis, pay National Insurance, Income Tax and Corporation Tax. All the taxes.
6. The Products
Our Herbal Tea isn't an aphrodisiac, it's a genuine beverage designed to help you detox and relax after or before your treatment. In addition, when you have an entire walls worth of expensive beauty products by a French brand next to the desk – they are there for a reason. The less legitimate places also don't tend to sell teapots, oil burners, eye pillows and so on…
7. The Interior
Admittedly, you wouldn't know until you walk in, but the decoration is often a giveaway. When the furniture is imported from Indonesia, there is expensive custom lighting everywhere, a large water feature and wood-paneled walls containing the spa logo, it does become very obvious very quickly. Bonus Legitimate Spa points if it's Feng Shui'd.
8. The Marketing
There's a newsletter with educational health information, there's a membership scheme, there's a fold-out treatment menu, there are business cards, gift vouchers, a well-designed functioning website and a social media strategy. Everything matches and looks nice. No neon pink capital letters here – think greens, browns, earthy colours and pretty fonts.
Disclaimer: This article is written as a light-hearted piece for entertainment purposes. Bali Health lounge is by no means suggesting that sex-business establishments don't offer a selection of products or have staff who like Starbucks. Nor is anything on this list a serious requirement in order to categorise a spa as 'legitimate'.
.