Valued at 94bn US dollars in 2014, the global Spa Industry is currently booming. This number is up 58% since 2007 and suprisingly, it is one of the industries which has proven to be resilient through the 2008 Global Financial Crisis. What is also surprising is that looking at the UK Spa Market today, there is still a very large gender gap with the representation of average spa clients, with 79% female and only 21% male.
We set out to explore why this was the case and to bust any myths that might be preventing men from feeling the wonderful benefits anyone can get from massage and facial therapy.
---
1. Women know more about the benefits of spa treatments
Reason: In the past, most spa treatments, including massage were often put in the same category as beauty treatments, which were created by women, for women and often only discussed in female-dominated social circles and media. Many publications cover the latest products and target women. This, coupled with big spa brands linking up with beauty and make-up companies for additional exposure, means that not only does the education about benefits get lost, it is primarily only seen by women.
Myth Busted: The single most popular spa treatment across the UK is massage.  Massage therapy is something that is not limited to only spas but used also in physiotherapy and the sporting world where men are just a prominent as women.  Massage therapy benefits such as reduced stress, improved flexibility and stronger immune systems benefit both men and women equally.
2. Men don't care about their skin
Reason: In the recent Men's Grooming Consumer report 2015, conducted by the globally recognised NPD Group – only 22% of men would use facial skincare products of any kind. Many reported that they simply have a lack of interest in their skin and perceived it to be "problem free".  Why then would they need to go to a spa?
"I have experienced both the Lycon hot waxing and the massage services, as well as the manicure and pedicure services (all encouraged by my girlfriend!) ….. everything I need as a man is available at Bali [Health Lounge]" Ashley F, Member
Myth Busted:  Okay, we're not completely busting the myth here, the facts are facts.  But there is a growing trend where men are caring more about their skin. The growth of male only spas such as the prestigious Gentleman's Tonic in Mayfair London is a great example.  Zsuzanna Szelle, Head Therapist at Bali Health Lounge and former therapist at Gentleman's Tonic says "Everyday we had new customers who were looking for some kind of grooming treatment.  Once we gave them their treatments they left with higher self-confidence and would usually be back again the following month"
3. Men going to spas are considered seedy
Reason: Treatments require clients to undress in a closed room with a therapist who is usually female.  The term's "massage parlour" and "happy ending" have unfortunately become synonymous with spas for all the wrong reasons. In fact, just last year Calvin Harris was spotted leaving a massage parlour and the fuss kicked up on social media almost ended his relationship with Taylor Swift.  Men don't want to be associated with that image, so they'd rather stay away.
Myth Busted: Let's not forget 80% of spa visitors are still women, who also do not want anything dodgy. Whilst these places do still exist, legitimate and reputable spas are easy to spot.  A professional treatment has absolutely no stigma or awkwardness associated with it. In fact many women want to bring their boyfriends, husbands and sons to spas to reap the benefits of the treatments.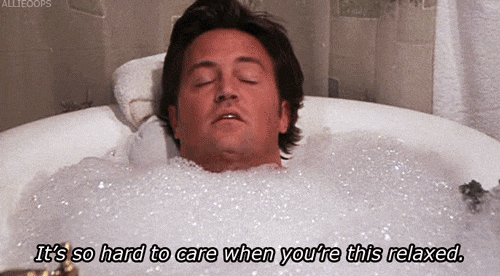 Even with the additional knowledge, statistics and pop culture pointing towards clientele being more equally balanced, the industry still faces a large deal of stigma.  For example, even among female clients, a female therapist is up to four times more likely to be requested than a male therapist, regardless of their massage ability.  
However, all is not lost! We are optimistic that the trend is moving towards a more equal industry where treatments are used more by men, male therapists stand as equals and all people, regardless of gender, are able to benefit from massage and facial therapy.
Who knows, maybe Bali Health Lounge's strategy to not use the word spa and use health lounge instead will help overcome some of the issues identified here.  Their two male directors certainly hope so!